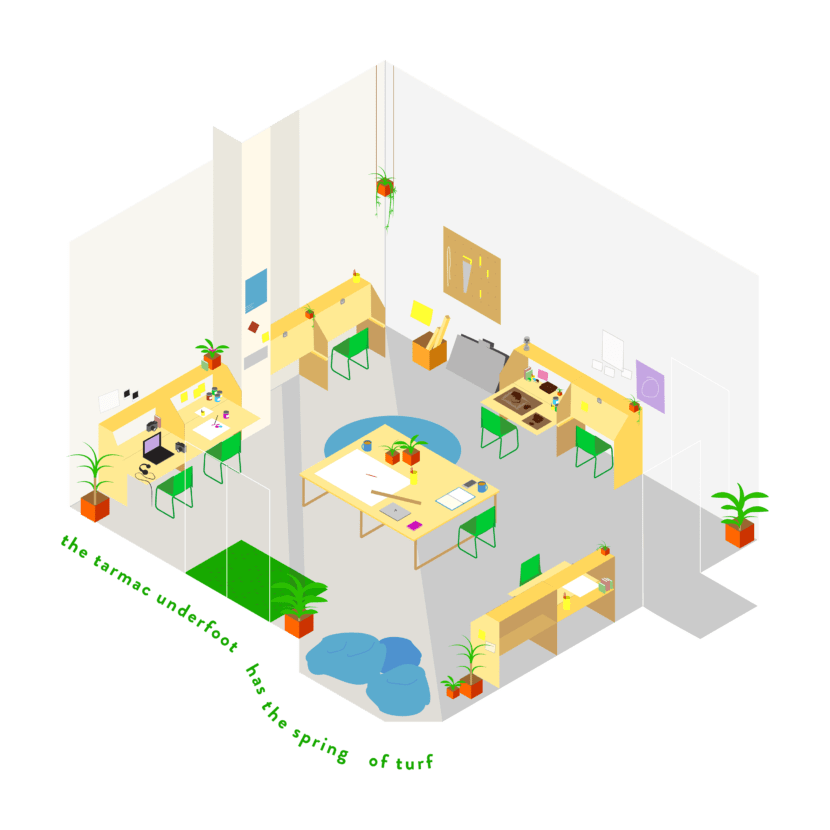 Turf is an artist-run space and charity located in central Croydon, run by people with significant personal connections to Croydon. We created our studio membership scheme back in 2015 in response to the lack of space for creatives living in the Croydon and South London area (as early career artists needing this ourselves!). In line with our charity objective to support artists on low incomes, the memberships aim to give creatives genuinely affordable space and support to keep working locally by utilising otherwise empty 'meanwhile use' spaces.
Turf's space is 5 minutes from West Croydon station and 10 minutes from East Croydon station.
All of the fees from memberships go directly back into supporting Turf's programme, collectives and future. Find out more about what we do here, and see the work of some of the artists working from Turf here
Your own dedicated space in which to develop new work, just for you!
About our studio spaces;
We have quite a varied range of different spaces;
Varied sizes from 70 to 280 sq ft. We also have an 1800 sq ft multi-use ground floor studio available for short term hire if you are preparing for a larger-scale solo show or group exhibition.
A variety of open plan, semi-self-contained (meaning they're walled in, but don't have a door) and fully self-contained spaces.
24/7 access if required (our non-24/7 studios are cheaper).
If we don't have what you're after right now it's still worth being on our waiting list, as we want to meet demand on what kind of spaces people need as much as possible!
Pricing
Turf's artist studios are currently some of the most affordable in the borough, ranging from £78 – £208 inclusive of;
bills (broadband up to 17mbs)
kitchenette facilities
24/7 access if required
all the member benefits listed below!
We're also very open to studios being shared between individuals to further reduce costs.
Your own dedicated desk at which to develop new work in a coworking space with other artists & makers.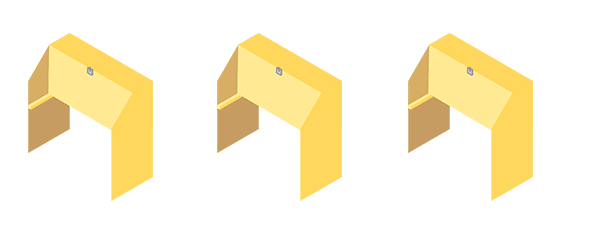 About our desk / coworking spaces;
Based in central Croydon, our bright creative open coworking space is shared with 7 other artists & makers.
Included in the membership is your own dedicated desk. Designed and made by us at Turf, each desk has its own lockable storage compartment.
All of our desk spaces are step-free accessible.
Pricing
Each desk costs £65 per month including;
bills included (broadband up to 17mbs)
kitchenette facilities
all the member benefits listed below!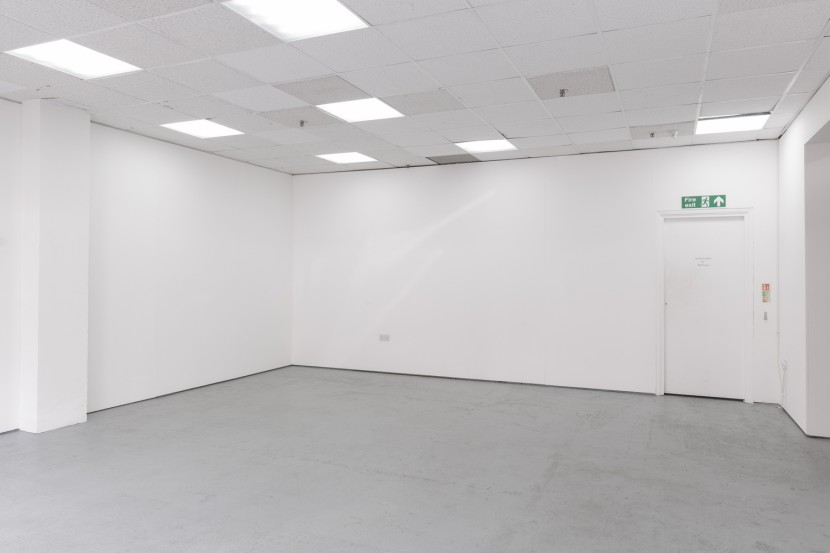 Hire space
We currently have a 1800 sq ft ground floor space in Central Croydon with kitchenette, toilet, internet & 24/7 access. Available for temporary large-scale studio hire, rehearsal and build space, prop storage and location hire for film and theatrical productions. We run a sliding scale of hire rates according to the scale of production, and offer significant discounts to local creatives and community groups.
Studio & desk membership benefits:
A studio-member led programme of free workshops & opportunities. Get as involved as you'd like!
Opportunities to exhibit & run workshops at Turf as part of our main programme.
1-1 tutorials with Turf staff & exhibiting artists.

Access to all workshops & events, even if fully booked.

Free use of our shared workspaces.
Opportunities to sell your work in Turf's shop.
An artist profile on Turf's website and promotion of your work via Turf's channels.
50% off all Turf editions.
Add yourself to our waiting list to get updates when studios become available. When vacancies do become available, we work on a first-come-first-served basis.
Here are some of the artists currently working in our studios: