Art Press are a collective of 20 young creatives (age 14-21) who have been working with Turf in monthly free workshops. Since 2017 young people that make up Art Press have designed their own programme by choosing which artists to meet, what processes to try, and how to showcase their work. Art Press opens up opportunities for young people to select the artists and designers they want to work with, and 'hands over the keys' so they can design their own workshop series.
I saw cream walls and black varnished boards and rly felt like I had walked into a lesson of some kind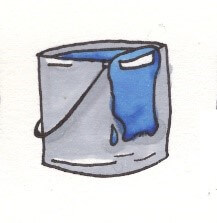 A research project by Phoebe Lelen over the course of her work experience placement at Turf.