authorship, censorship, objectification and surveillance
---
Alice Cretney, Sophie Blagden and I were joined by artists; Natalia Markowska, Skye Baker, Joseph Brown, Kate Turner, Seamus Gough, Rosie Eckmire, and Serena Alam for the end of Mays group crit. We considered ideas surrounding authorship, censorship, objectification and surveillance.
Turf's Children & Youth Projects Manager, Sophie got the conversation started with a recording of her nephew's heartbreak song, Friendship Separated by Sophie Blagden & Louis Blagden. Composed at the age of 7, the lyrics took us on a journey of pain caused by the breaking of a favourite toy, referred to as 'best friend'. As we sat and listened we were exposed to both hilarity and extreme sadness, what seemed like a fairly trivial concern, instead became the inspiration for truly creative and enticing song. Sophie's concerns with the work in progress were to do with authorship of ideas and the citing of collaborators, we considered Sophie's role as an auntie, documenter and archivist.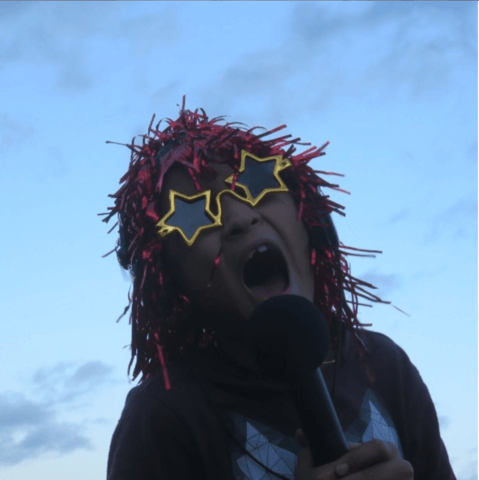 Skye followed Sophie with documentation of a performance she's currently re-evaluating; the work involved a group of individuals dressed in basic whites, inhabiting a domestic back garden
setting. Heads were replaced by childhood obsessions and objects of interest, exaggerated in scale Lego-bricks, Rubik's cubes, planets and moons distorted the individual figures, producing a surreal landscape. We measured the works prospect as a live performance and the pros and cons of performance involving sculpture.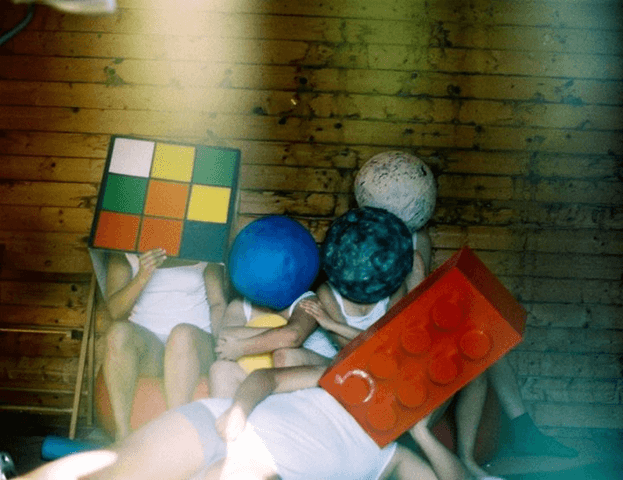 Natalia was the final artist to present some recent work. Whilst working on the refurbishment of a Church, Natalia found herself being granted access to create drawings with a bunch of disused, lead pipes. We addressed the work as having a need to engage sculpturally, as well as not being restricted as a 2D drawing but rather to emphasise its physical potential. From Natalia we also saw some other drawing projects and discussed the idea of disturbing linearity.
We reached a discussion informed by Rosie, a student at Croydon School of Art, about to present her final work in the annual foundation exhibition. Rosie told us about a fellow student, whose practice is interested in the idea of plagiarism and mimicry. We considered Rosie's work as the subject of this plagiarism and the shifting tensions of power and autonomy at play.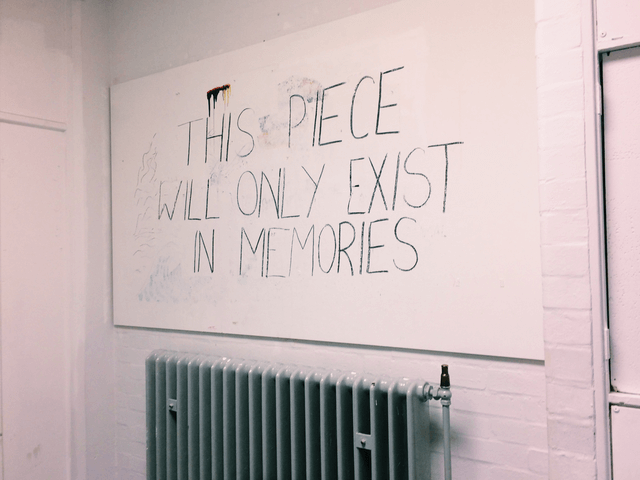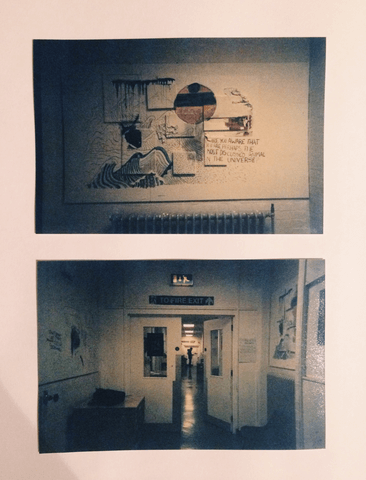 Finally, I answered some questions regarding my transition from art student to curator; we deliberated the etymology of the word 'curator' and it's proliferation in daily use. Which moved on to a discussion about precarious labour, originality and pastiche.
• Joseph Brown // @jobrown_art
• Rosie Eckmire // rosiemillseckmire.tumblr.com
• Kate Turner // kateturner.org
• Skye Baker // @balloonsintheskye
• Sophie Blagden // sophieblagden.com // @sophie_blagden
• Thomas Ellmer // remllemot.co.uk // @tomellmer
---
Summary written by Thomas Ellmer, lead artist of May 2017's crit to coincide with exhibition 'Ways of Seeing'  //  NEXT CRIT 24 June, hosted by Artistic Director of Tempting Failure, Thomas John Bacon. Click here for details.