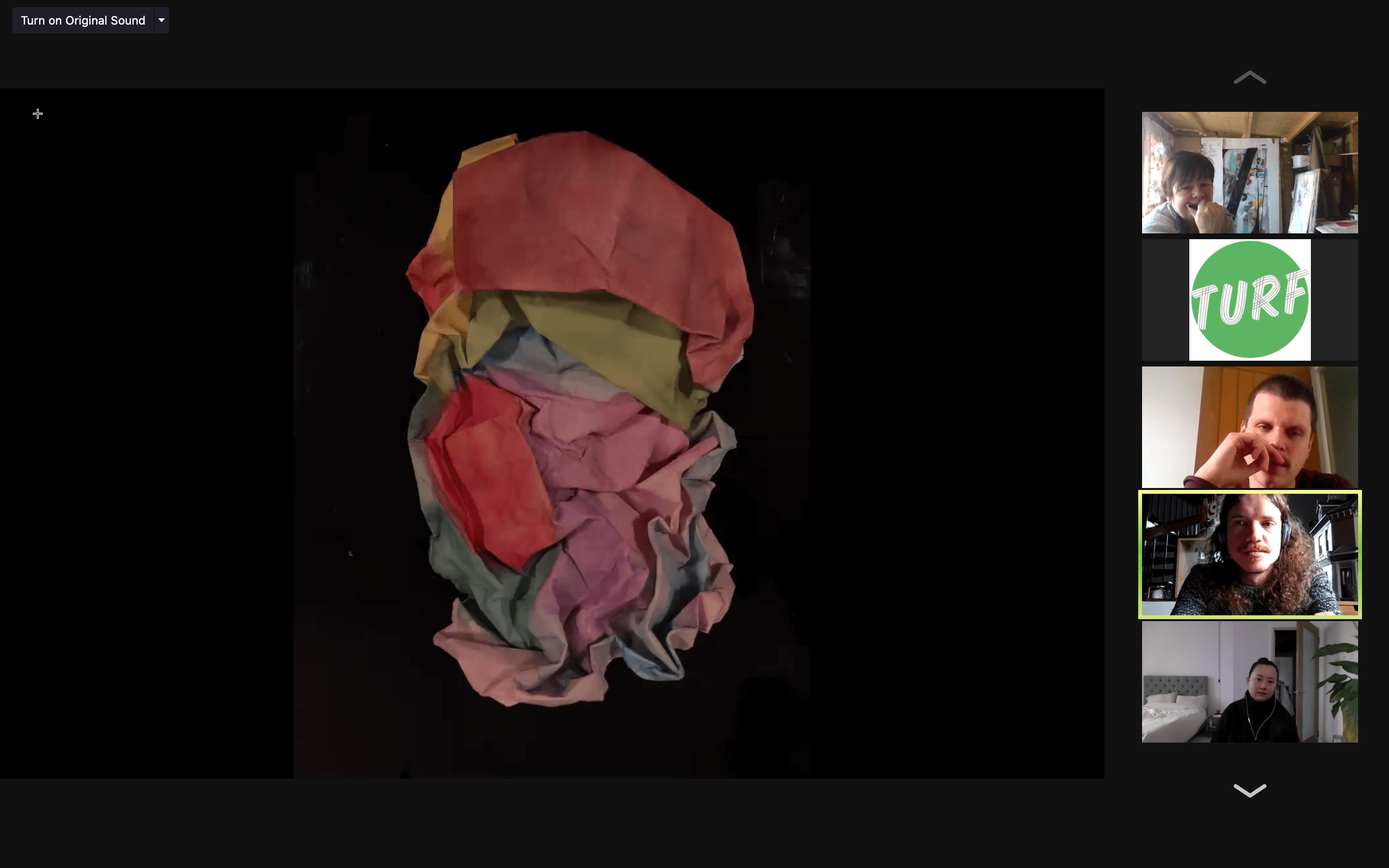 Matt Gee // Artist Feedback Session
The importance of collective unity has never been so paramount as it is now.
The key thing to remember is that this is physical distancing, and does not have to be social distancing.
As humans, we all have varying urges to express what is on our mind with people to bounce the ideas off.
The Artist Feedback Session provided a great opportunity to indulge in these traits that we once took for granted.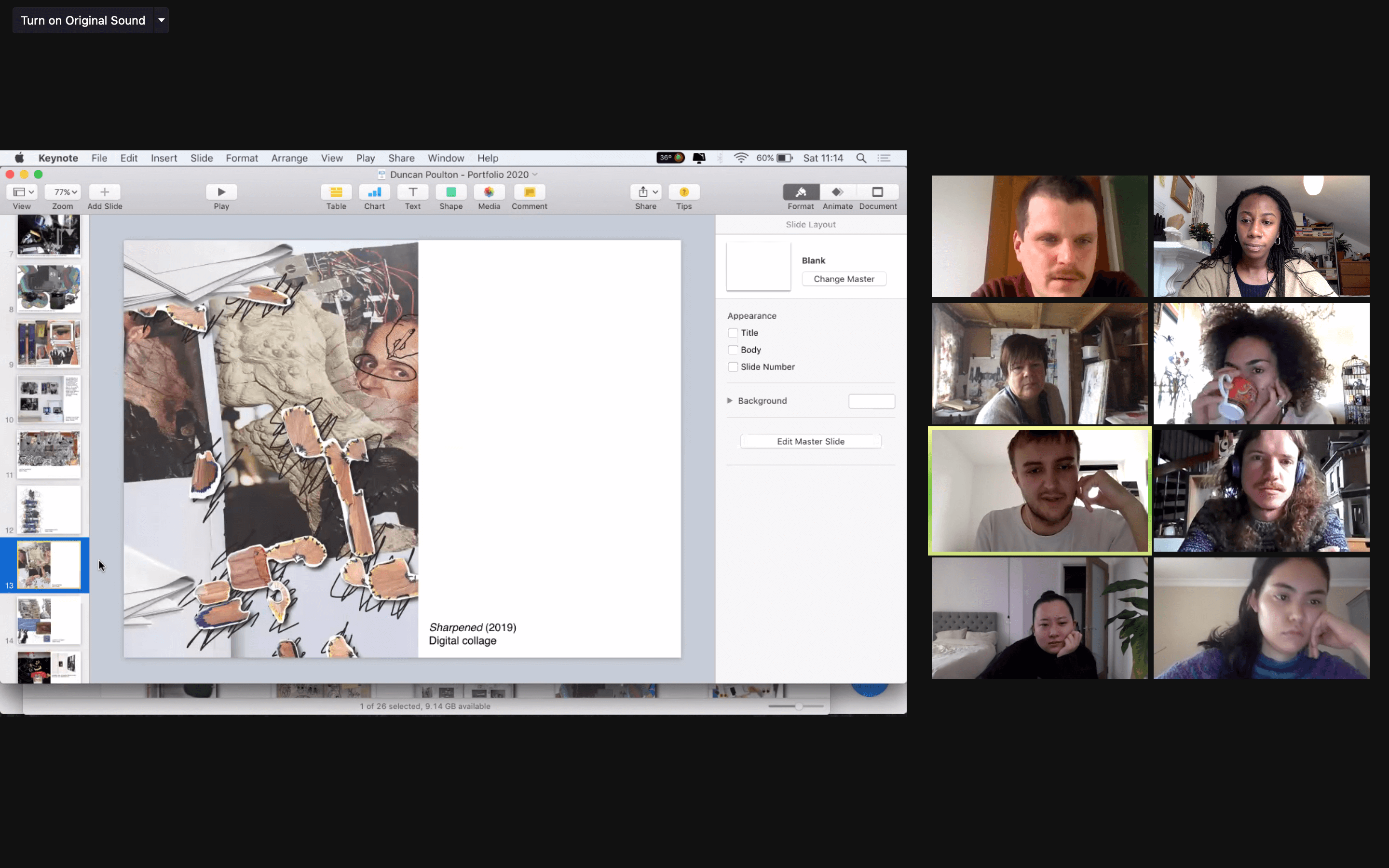 The work presented by Josh Philpott has been created during isolation with his mother. The work can be interpreted as a comment on utilising the best resources that we have. A beautifully drawn trompe oeil representation and appreciation of a simple note, left out as a reminder to collect possibly one of the most primitive resources known to humankind: firewood. The work's context is his mother's fridge, a humorous reference to where the artist's first taste of exhibiting would have been situated. This also acts as a conceptually rich context related to how our worlds have become much smaller during the pandemic. For me this work emphasises how we have been forced to learn to adapt to this situation and appreciate the simple things in life.
Lynne Shaw presented some paintings which involved a mixture of gestural mark making, which ebbed, flowed and dripped, juxtaposed with hard geometric borders masked off. Lynne discussed her paintings and seemed to be in a bit of a block and wanting to have external influences. I, myself can relate to this and offered to receive and manipulate one of the fragments. While lockdowns give us plenty more time to make work, our vital external influences such as exhibitions and gatherings have been completely closed off. She toyed with the idea of posting fragments of work to people. This is something I have done during the lockdowns. There is something magical about creating this remote-collaboration between two people that have not met, or just 'met" once online. This way of so called meeting has become more and more the norm, to the point where we don't need to elaborate by saying meeting online, it is simply just 'meeting.' This has opened up a huge range of exciting possibilities where artists, institutions and potential collaborators can work together with minimal resources, minimal carbon footprint, and transport costs to individuals. It is by no means a culture to replace our way of life, but beyond the pandemic it can be used to aid our work and bring us together.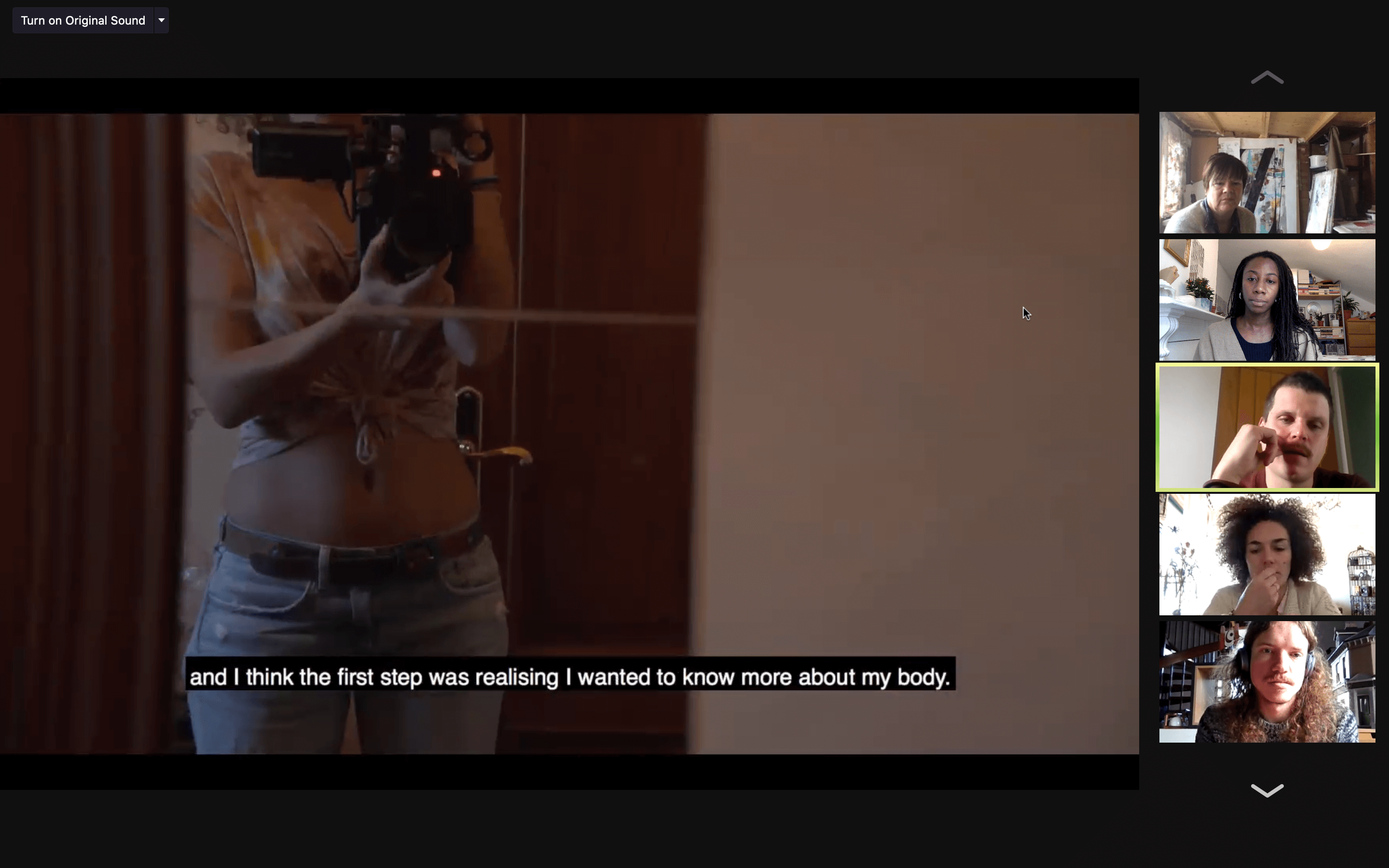 Duncan Poulton thrust us in to a world of beautiful chaos with a saturated bank of imagery collaged into post-internet discourse. A quick glance at his work instantly shows that he spends a lot of time collecting, interrogating, and archiving banks of imagery to create meticulous compositions. The work feels very relevant in a time where we are bombarded with imagery from our various devices, in a world of lockdowns where our vacuums of influence have become very narrow. As galleries and venues of all sorts are closed, our internet frame of refence has become amplified. The works act as portals where we become lost in carefully constructed compositions that also include various digital trompe l'oeil techniques, such as shadows, and digital objects that appear to be protruding from the screen. Free flowing illustrations and mark making that is etched in to the framed works, overflows and spews out from the rectangular frames. Contextually these works are best seen through the screen, and online exhibitions open up many possibilities for the work, as can be seen from Duncan's recent shows. There is a common interest that I share in palimpsests, decay, and the works feel like glitches and digital dust have built up on imagery past and present that become sandwiched together.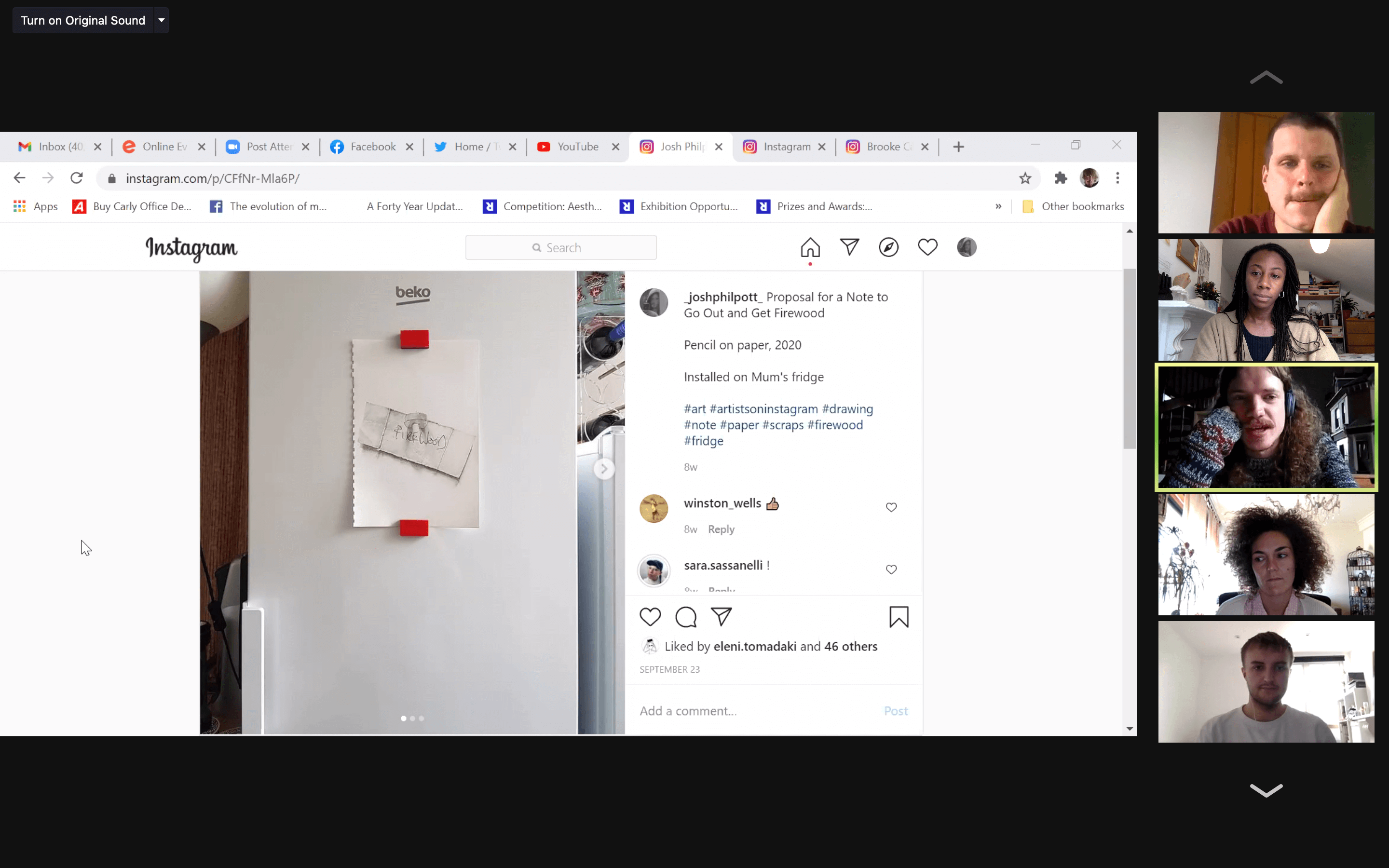 Thanks to Matt Gee for leading our November feedback session!