Croydon Creative Coworking Space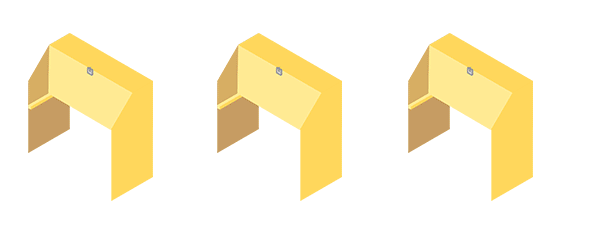 Turf is an artist-run space and charity located in central Croydon, run by people with significant personal connections to Croydon.
We created our original artist studio membership scheme back in 2015 in response to the lack of space for creatives living in the Croydon and South London area (as early career artists needing this ourselves!). In line with our charity objective to support artists on low incomes, the memberships aim to give creatives genuinely affordable space and support to keep working locally by utilising otherwise empty 'meanwhile use' spaces.
All of the fees from memberships go directly back into supporting Turf's programme, collectives and future.
Find out more about what we do here, and see the work of some of the artists working from Turf here.
SPACE & COSTS:
Based in central Croydon, our bright creative open coworking space is shared with 7 other artists & makers.
Included in the membership is your own dedicated desk.
Designed and made by us at Turf, each desk has its own storage compartment you can lock up at the end of the day!
We created this new type of desk-based membership in response to demand from creatives who;
– are just starting out and want to take the first step into (or get back into) having a studio space
– have a practice which is small in scale
– want to work in an open, collaborative environment with others
The space is 5 minutes from West Croydon station and 10 minutes from East Croydon station.
Each desk costs £85 per month.
Want more space, or something more private? Try our artist studio membership.
COWORKING MEMBER BENEFITS:
👉 Your own dedicated desk at which to develop new work, which has a small lockable storage space compartment.
👉 All bills included (broadband up to 17mbs)
👉 Opportunities to exhibit & run workshops at Turf as part of our main programme.
👉 1-1 tutorials with Turf staff & exhibiting artists.
👉 Access to all workshops & events.
👉 Free use our shared workspaces

👉 Opportunity to sell your work in Turf's shop
👉 An artist profile on Turf's website and regular promotion of your work via Turf's channels.
👉 25% off all Turf editions.
WAITING LIST
Add yourself to our waiting list below to get updates when studios become available. When vacancies do become available, we work on a first come first served basis.


🌱