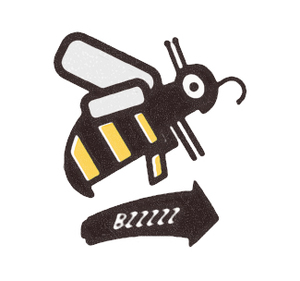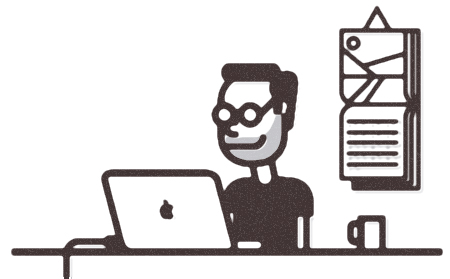 Turf Studio Holders // Noe Golomb
An inteview with Turf studio holder Noe Golomb
What does your practice involve?
I do mostly branding, graphic design – I'm working on several projects at the same time – rebranding an ice cream company – mostly what I do is food related. A company I'm working for distribute food for restaurants and now they're opening up a chain of retail shops, so I'm doing the branding for that as well.
Why food?
I've always been interested in food, in a way. Naturally you steer towards things you're interested in.
Do you find there's any affinity with the work Turf displays in the gallery? At the moment there's definitely some culinary motifs in the Agnes Calf exhibition, for instance.
Turf has a particular aesthetic, I don't know if it's exactly what I do – we are in different places in life. They are young; I am a bit old and bitter… and my style is a bit influenced by that… and doing what I do for a long period of time. So I'm not sure our styles are completely in tune, but maybe we can work together.
Do you find you draw any inspiration from the other people who work here?
… I am alone on this side. I feel quite isolated here on this side of the studios. Because of what I do, I'm here 9 to 5. I am here most of the day, and most of the other studio holders are not here, usually because they have other jobs they come here outside of business hours. Apart from Alice organising something!
Your background is very international -what brings you to Croydon?
Well I was brought here, in a way. When I moved to the UK I used to live in West London – I then gradually moved south. I used to live in New Cross Gate, worked in Peckham. Because of where we were living we wanted a new different place and moved down to Croydon. For me it's easier to come here, rather than move to Central London. I really like Croydon, I find it fascinating. The reasons are just a result of having moved here a year and a half ago – I was having issues working in Matthews' Yard. They have this hotdesking exchange, but I required more space. So I came in and asked Alice if there was a space available.
What special equipment do you have here in the studio?
Well there are loads that I would love to spend more time on, but the computer I use mostly. I also have the riso… and also product photography , for when I develop social media for branding, just to experiment. I also have lino cutting…. a sewing machine. But unfortunately most of the time is spent moving my fingers on the computer!
---
Interview by James Elsey
"I am a young painter and multimedia artist whose work flows between themes of music, politics and social issues.
http://jameshendrixelsey.com "